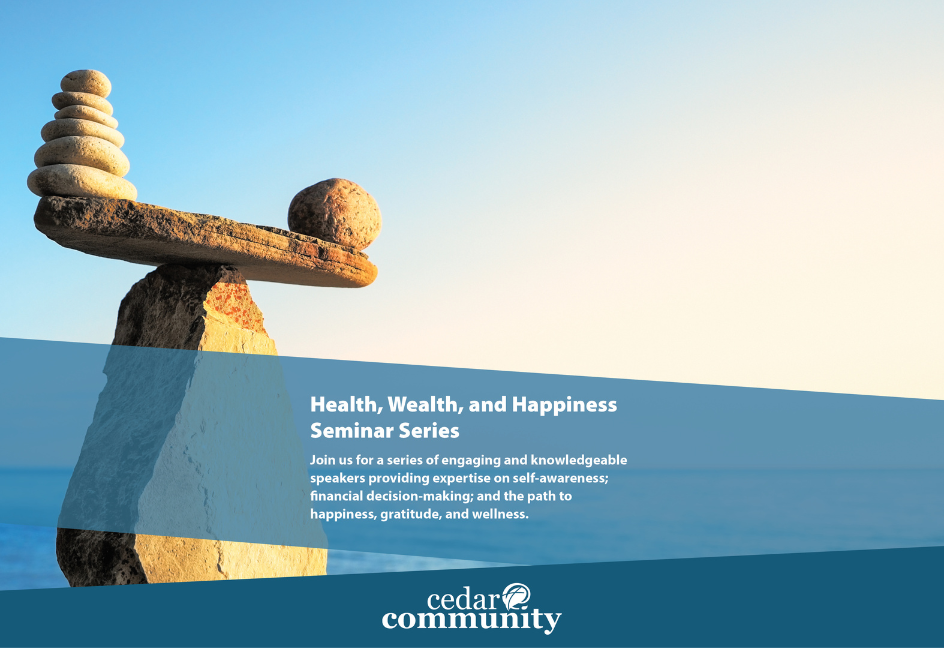 A Working Professionals' Transition into Retirement
Are you contemplating retirement? Do you have questions and concerns? Are you retired and bored? Retirement is just as much an emotional, as it is a physical readjustment for lifelong career professionals. Mary Paul is ready to pass along her 25-year wisdom about the physical, emotional, and psychological transitions that working professionals encounter after they retire. She has also written acclaimed books that counsel emotional peace, cultivating hobbies, and identify rediscovery for fostering a healthy retirement.
Please RSVP by calling 262.306.7685 or emailing [email protected].