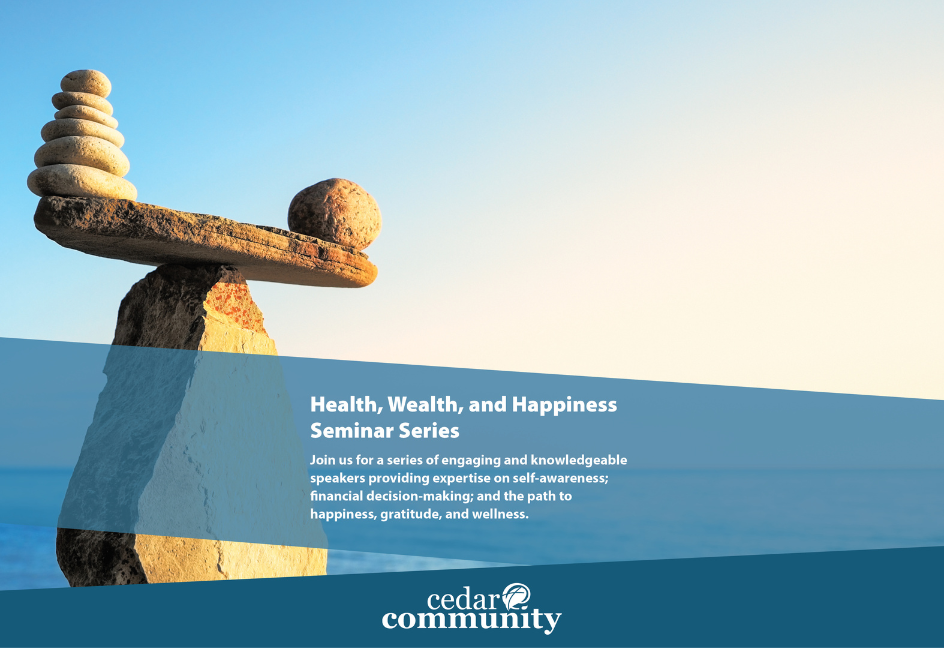 Wills, Trusts, and Probate-Oh My!
It's a complicated world out there—but your will and estate planning doesn't have to be. Learn more about the basics of will and estate planning and which answer may be the best for you with Sarah Malchow, CFRE, Cedar Community, Chief Administrative Officer.
Please RSVP by calling 262.306.7685 or emailing [email protected].